Chuture
Alpha 1.15 - The great bug fixen'
---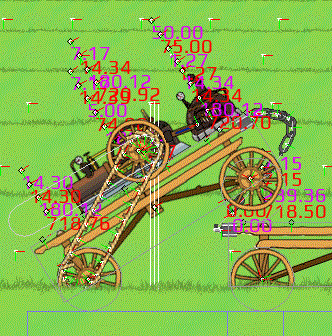 Indeed as the tile say's next to having the new custom site up and running (right here: Dysomega.com) we have been squashing lot's of bugs that ... well have been there waaay to long! here's a summary:
Energy bug: Every time a structure broke, the network was rebuild excluding a still living structure..
Projectile bug: Projectiles no longer fly based on their rotation (yes, very weird yet simple math..) now they fly based on actual velocity!
Input bug: Custom input bindings we're no longer saved.. or read.. in fact we we're completely ignoring them! (not on purpose though)
Sfx bug: when to many sounds play at once some we're ignored or the looping engine sound would permanently turn off, it now should play normally~ also chickens spawning sfx could potentially be ignored because of this bug so now not anymore
Overflow bug: when crafting or any form of resource logistics it could happen that resources vanished.. now that should maybe not happen anymore? we have generalized the system for most of these cases however.. they are quite pesky, some might be still out there..
Damage bug: structures did not always show how damaged they we're especially when placed outside of the workshop, this should be fixed~
We've also hidden the numbers on recipes, they were useless and .. we'll in the way?
Now next patch should have more content~
Files
Chuture_Alpha_v01_15.rar
50 MB
Jun 30, 2018
Chuture_Alpha_v01_15_open.rar
50 MB
Jun 30, 2018